Tests are hot right now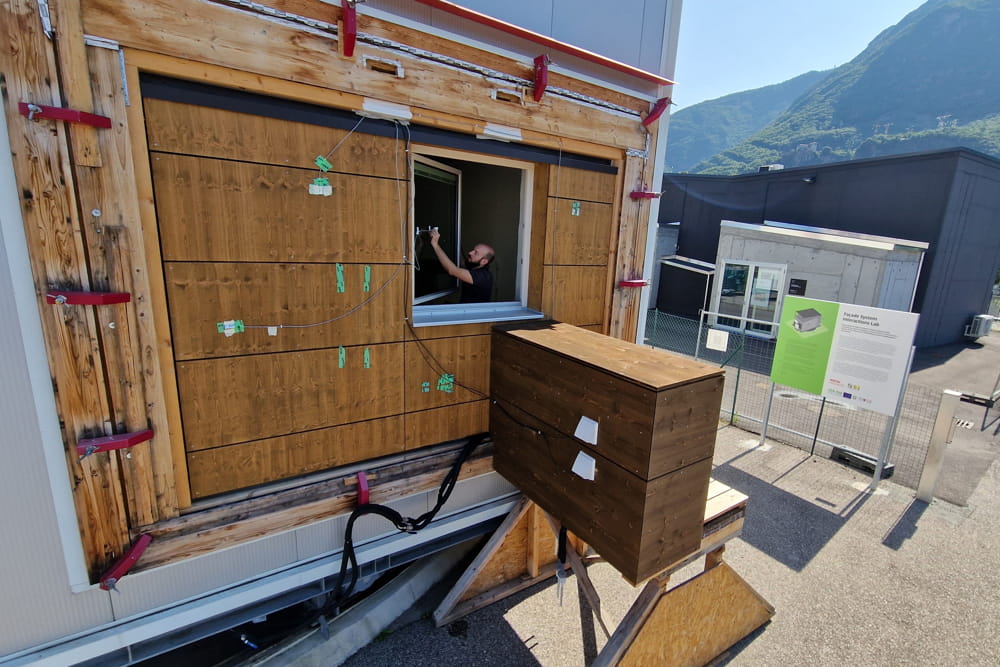 Summer is hot around Bolzano, both with high temperatures and with activities concerning INFINITE.
As you may remember, in February and March the outdoor lab of Eurac Research was the site of tests to assess the performance of the ventilation unit installed inside the parapet of the balconies in winter conditions.
Now, as temperatures soar in Bolzano, we have reinstalled the façade to test the cooling system's capabilities in scorching summer heat, reaching up even to 35 degrees!
Temperature and flow rate set-points are going to be tested to evaluate the operation of the unit in this summer climate. Different temperature and mass flow rate set-points of the water to be sent to the machine's hydronic coil have been evaluated in parallel. During the tests, indoor air temperature and relative humidity in addition to surface temperatures and heat fluxes in different points of the façade have been monitored and analysed.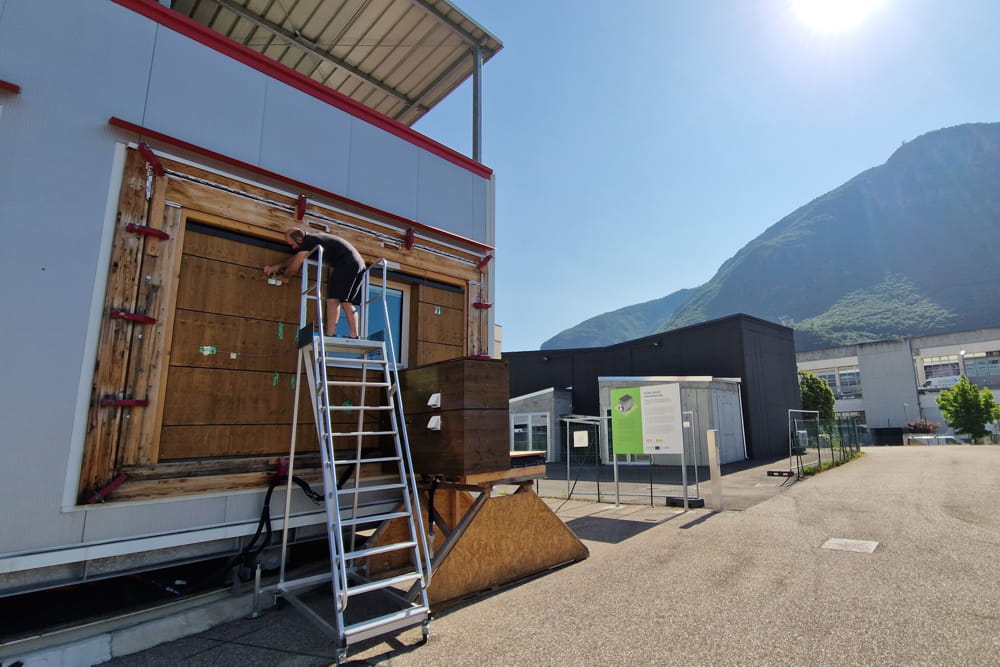 Additionally, we are studying the condensation risks both inside the unit and in the parts of the prefabricated outdoor module adjacent to the machine. This is done thanks to a continuous monitoring of surface temperatures and relative humidity in the most critical areas, supported by qualitative assessments through dedicated inspections.
In parallel, we are closely monitoring the performance of the electrochromic window glazing realized by Leitat. The focus will be on the window dimming capability, and its response to the variation in the solar radiation.
The tests will continue during summer at Eurac Research Façade System Interaction Lab, and we expect new results in the beginning of autumn.