Smart Glazing for Energy-Efficient Building Envelopes at Sustainable Places 2023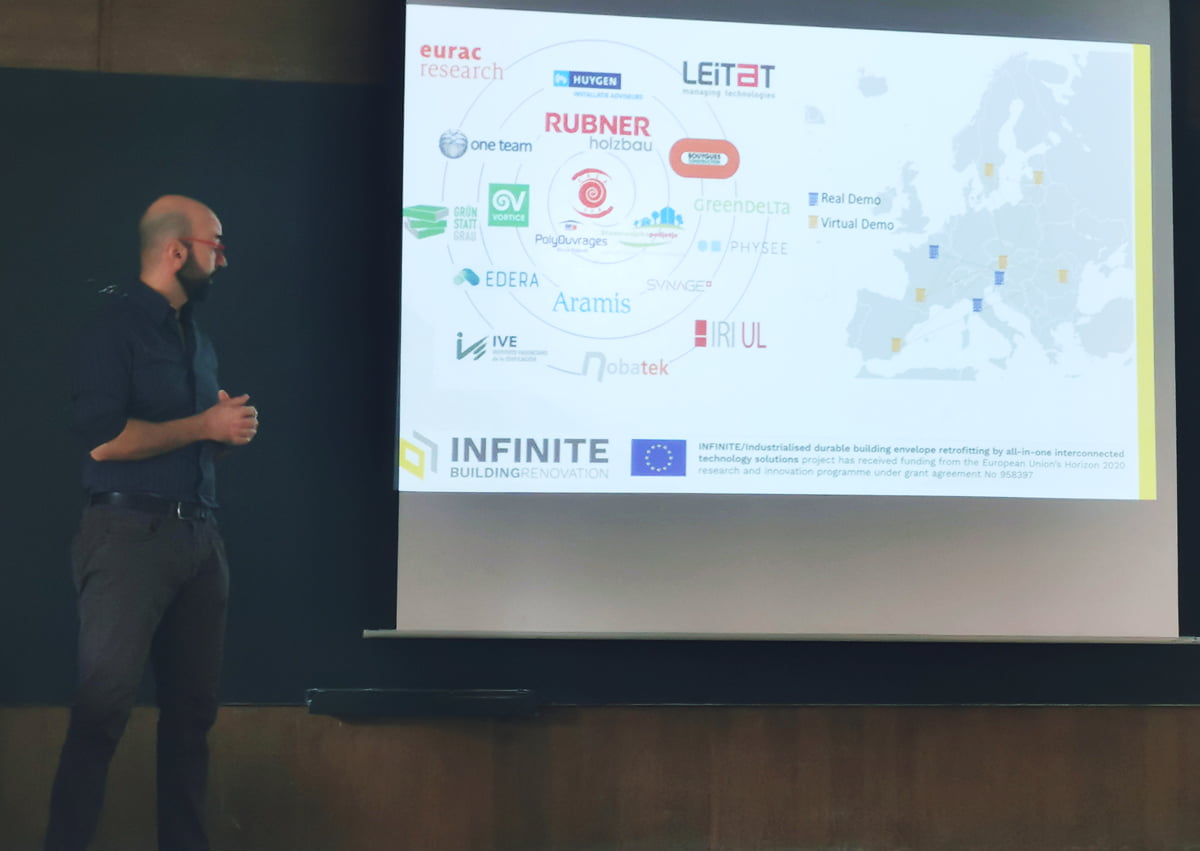 During the Sustainable Places conference held on June 15, 2023, in Madrid, Michele Manca from Leitat Technological Center took part in the paper session "Building Energy Performance" with the paper "Smart Dynamic Glazing for Energy Efficient Building Envelopes".
The paper highlights the role of intelligent multifunctional glazing systems in reducing energy consumption and enhancing cost savings.
A few words from Michele Manca:
"Buildings sector account for more than one third of global energy consumption (about 38%) worldwide. More than half of this energy is used for heating cooling and lighting. Glazed facades are still the main source of energy leakage as they are designed to operate at a fixed condition while both outdoor and indoor conditions are dynamic variables".
Thanks to the work of H2020 INFINITE project an innovative "smart window" technology, referred as "plasmochromic" is being developed by Leitat Technological Center. Plasmochromic glazing are capable of selectively controlling the incoming solar radiation in the near-infrared range in response to variable operative conditions, either external or internal. They permit indoor occupants to dynamically filter out the amount of thermal radiation passing through the window by means of blocking the solar heat gain during hot summer days and to allow radiation heating in winter conditions.
"Building designers are bringing more glass into projects in a variety of ways. The evolution of construction materials, façade systems and components over past twenty years has led the façade sector towards the new paradigms wherein the building envelope is conceived a responsive and adaptive skin. Current market trends highlight indeed the rise of IoT-driven smart window solutions responding to the tenants' increasingly demand for visual and thermal comfort.  The implementation of spectrally selective plasmochromic glazing (manufactured with non-critical raw materials through low-cost printing techniques) will constitute a great breakthrough in this market".
Watch the recording of the presentation: