Multifunctional prefab timber module workshop at FH Salzburg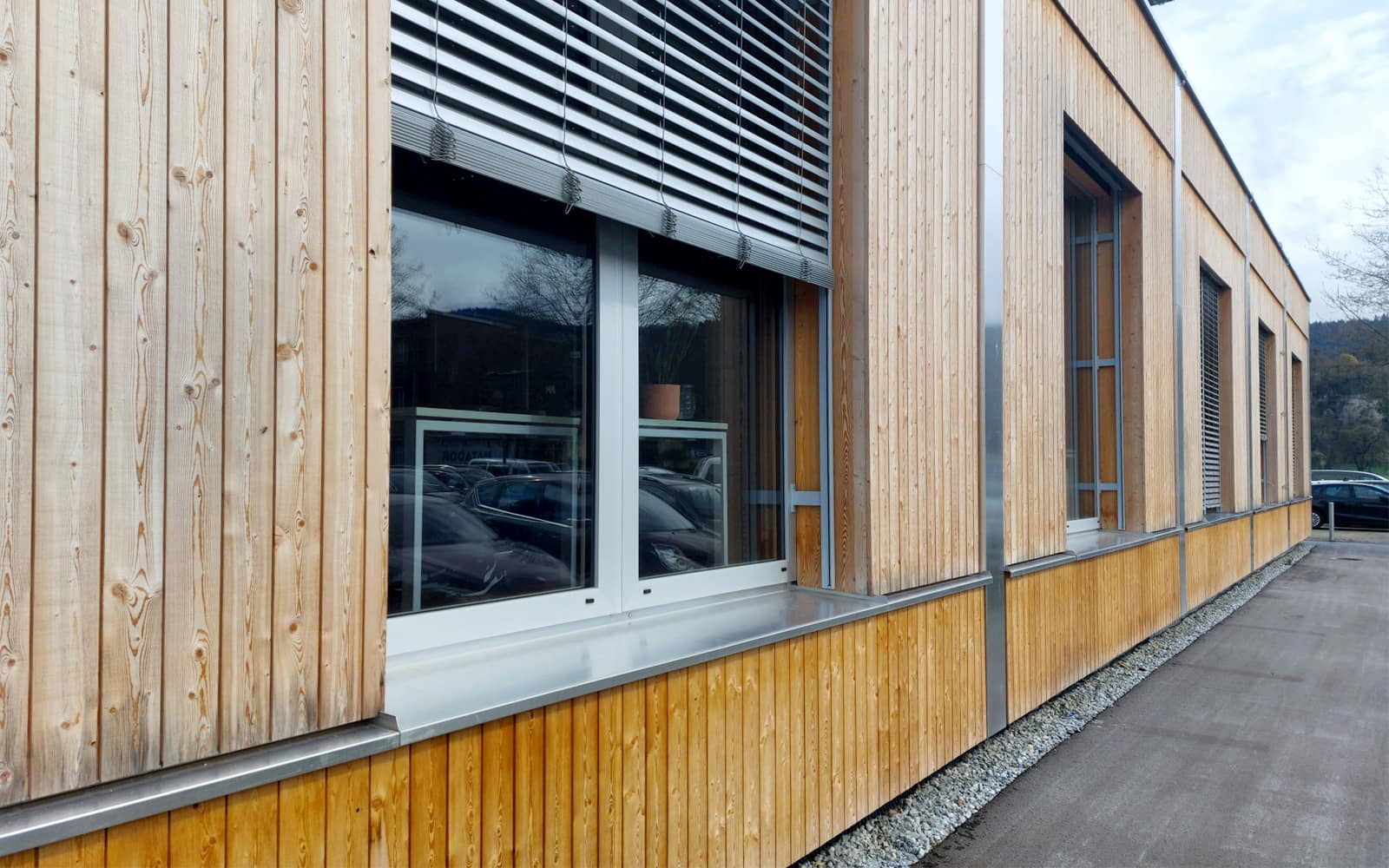 On April 20th, in cooperation with the University of Applied Sciences FH Salzburg, INFINITE partners organized a full day of activities around the topic of prefabrication in the context of building renovation.
The morning kicked off with a visit to the new Twin²Sim facility located next to the university campus in Kuchl. Fachhochschule Salzburg Professor DI Dr. Michael Grobbauer provided a tour of the test building, highlighting features such as the façade test stand and multifunctional laboratory. These features are integral to researching smart building and smart city technology, helping organizations and firms to save on development costs.
Following the tour, INFINITE project partners Rubner Holzbau, Eurac Research and GRÜNSTATTGRAU led a multifunctional prefab timber module workshop for students. The workshop focused on refining a timber module that integrates a timber substructure, photovoltaic panels, and greenery. Through in-person participation, students were able to gain valuable insight and new skills, receive guidance from industry experts and discuss the latest advancements in pre-fabricated wood facades.
The workshop concluded with a presentation of the INFINITE project by Martino Gubert of Eurac Research, who outlined the project's objectives, current technological development and future steps, including the renovation of the demo cases (link to demo case page). Roberto Modena of Rubner Holzbau discussed prefabrication, sharing his experience with previous projects. Lastly, Isabel Mühlbauer of GRÜNSTATTGRAU presented examples of best practice for green roofs and facades, a solution to counter climate change.
The event attracted a very diverse group of participants, eager to share knowledge and ideas on building renovation. Apart from being informative, the workshop and presentation also provided an excellent platform for networking and hopefully will spring new international collaboration and partnership in the field of sustainable building renovation.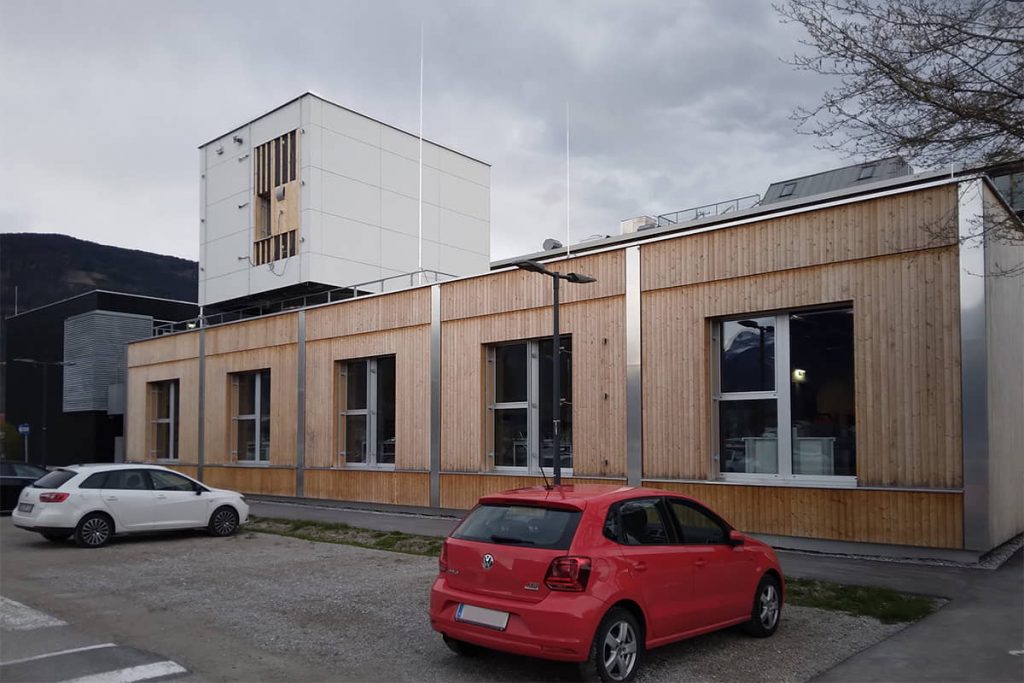 Tour of Twin2Sim Lab at Campus Kuchl, student workshop and presentation. Photos: Eurac Research / GRÜNSTATTGRAU