From paper to reality: first tests on the Slovenian demo building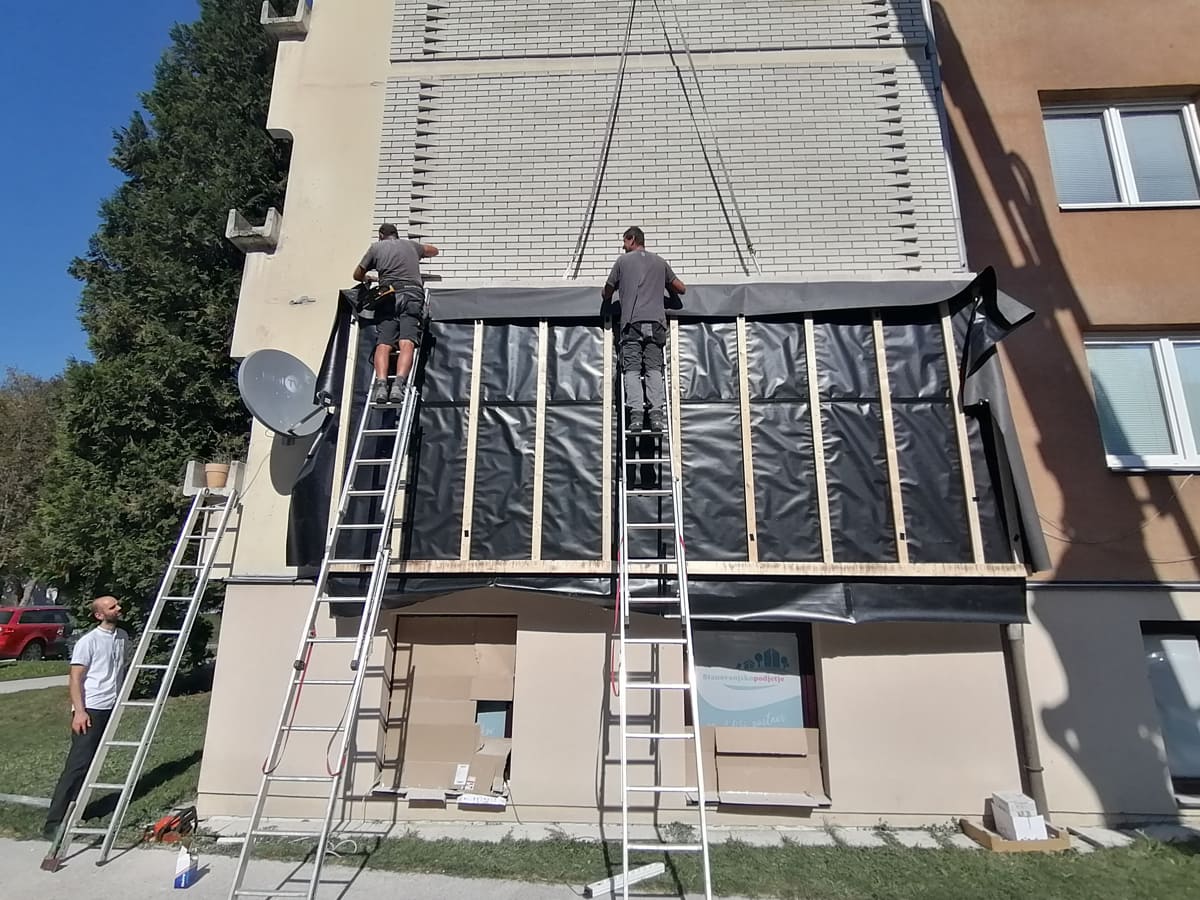 The summer has gone but it has not been uneventful for the INFINITE project. The latest achievements bring us to the town of Ravne na Koroškem in Slovenia for the first mock-up tests of the façade on the Slovenian demo building.
As you may remember, the Slovenian demo will feature the renovation of three existing facades using prefabricated elements. The installation of the BIPV façade has been tested with a real mock-up on the demo building. This step was crucial to evaluate the façade module installation procedure (movement of the elements onsite, transportation and lifting procedures), the interface with the existing walls (tolerances and fixation brackets) and the BIPV coloured glass-glass modules new installation procedure using the so called "hybrid fixation system" bringing photovoltaics closer to traditional cladding installation. The mock-up was useful to identify critical challenges and develop solutions to make the process fast and efficient.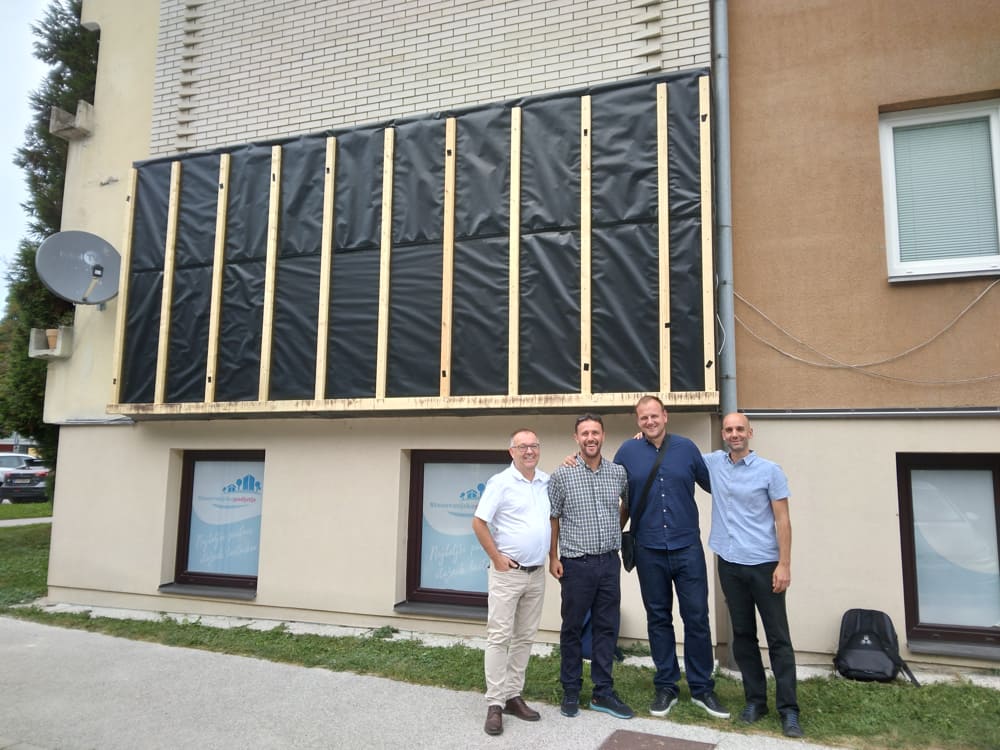 The tests were also the occasion to define the last details on the most convenient placement of the ventilation machines in the façade, and on the implementation of the hot and cold air distribution system within the façade and using the fault ceiling in the upper floor. In fact, one challenge worth mentioning in the Slovenian demo case is the addition of a new floor to the existing building, testing the so called "densification" case that is part of the possible retrofit models.
This brings in an added layer of complexity, as the central heating and cooling system must efficiently serve both the existing structure and the new floor connecting respectively the existing radiators and feeding the ventilation unit (that will guarantee the Heating, Cooling and the fresh air to the new apartments). Finding the optimal solution for the technical room, which couples district heating/heat pumps with ventilation units, required meticulous study.
The technical meeting in Slovenia brings INFINITE one step closer to reaching the objective of making buildings more energy-efficient through industrialized deep retrofit.
Congratulations go to the teams from Stanovanjsko podjetje, E-utrip and Inovacijsko-Razvojni inštitut univerze v Ljubljani, for this achievement and to the SUNAGE, Vortice and Eurac Research teams for the precious feedback on the mock-up installation process.