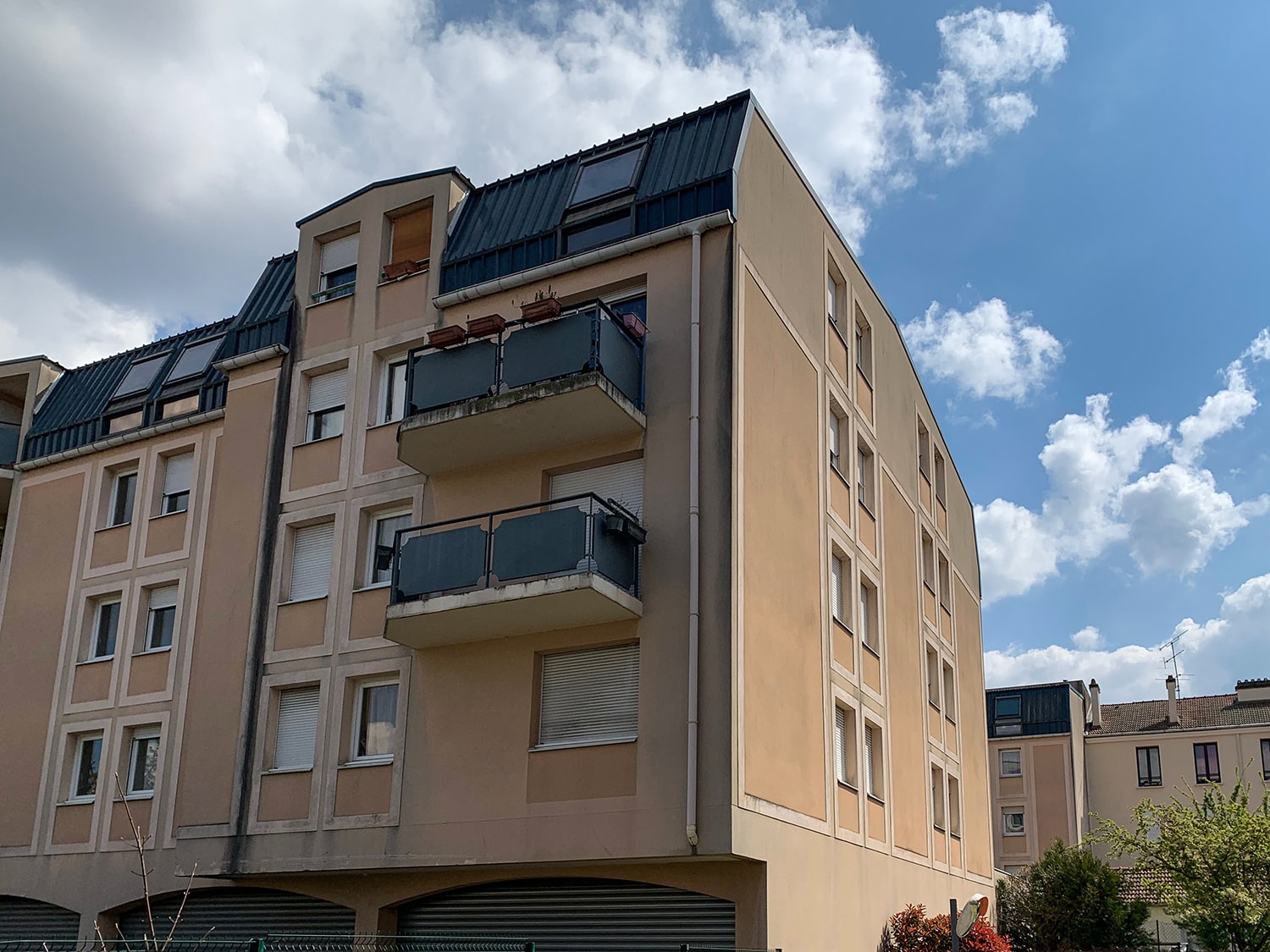 INFINITE Case Study: France
About this case
The French demo case is a part of a U-shape building with an internal garden and common areas on the ground floor. Built in 2002, it has been classified as energetic class E. The building is composed of 31 dwellings divided in 4 floors. STRUCTURE Steel-reinforced concrete frame with brick masonry.
The challenge
Very large areas to be renovated: how much will investors be willing to pay for new technologies?

INFINITE will be tested only on half of the building. The second half will be an interesting challenge and test bench for the solutions developed by the project. Will the owner decide (and be able) to apply the same approach?
RENOVATION CONCEPT
The INFINITE project will implement the all-industrialised BIPV kit on the main façade and roof. The BIST kit will be mounted on the southern façade, while the rest of the façades and roof will host the passive kit and eventually the green kit. The balconies will be transformed into loggias. The smart windows integrating shading and electrochromic systems will be installed on the whole building. The distribution kit will provide fresh air, air-based space heating and possibly cooling. During the project, the partners will evaluate the possibility to expand the area of INFINITE retrofit to other building.
Demo Owner
In order to optimise and harmonise its growth policy, the Polylogis Group has set up a Poly-Ouvrages Economic Interest Grouping bringing together its Francilian project management and development teams.
Development and project management in the regions remains the responsibility of the territorial subsidiaries.
This GIE is also responsible for defining the technical policy for all the group's subsidiaries.
Since the beginning of the year, the GIE has included European projects among its activities.
POLY-OUVRAGES will work with LogiRep which is a subsidiary company of the Polylogis Group, non-profit social housing developer specialized in the construction, renovation and management of social dwellings for low income families, students, young workers, elderly people and the physically impaired.