Primož Praper in the race for The Roger Léron Award in the field of energy efficiency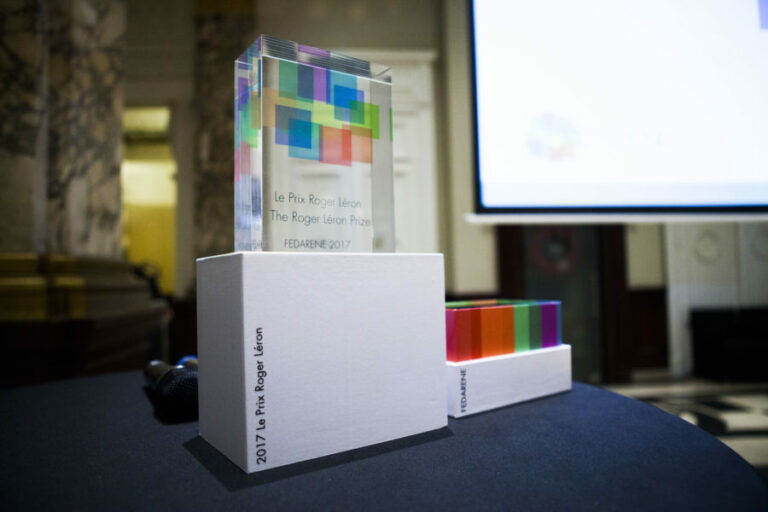 In the last two decades, Primož Praper, CEO of INFINITE's partner organisation EUTRIP, has worked extensively with public educational institutions, municipalities and the private sector in Slovenia, offering state-of-the-art advice, guidance and leadership in the area of sustainable construction, retrofitting and other types of investment projects
The Roger Léron Award celebrates outstanding individuals who have made a significant contribution to the energy transition at a local or regional level and who have also made a difference at the European level. This year's focus is on energy efficiency leaders. In July 2022, the nominees were revealed, including the only Slovenian representative Primož Praper. Over the past two decades, he has worked with public educational institutions, municipalities and the private sector in Slovenia. As an expert, he led, guided and advised on a number of projects in the fields of sustainable construction, deep energy renovation of buildings, digitalisation of the built environment, sustainable energy generation, construction of wooden public buildings and other types of investment projects. Since 2008 he has been a project manager in company EUTRIP and since 2016 the CEO.
Some more prominent achievements:
– He participated in the production of more than 100 investment-grade energy audits which yielded up to 1 MIO m2 of renovated public buildings in the past 15 years.
– Over the past 10 years, he has encouraged and participated in equipping up to 150 large public buildings with advanced systems for digital monitoring of energy use and indoor environmental quality.
– Over the past 15 years, with the support of his technical team, he has supported and guided the sustainable investment of a large proportion of buildings used for secondary education, owned and managed by the Slovenian Ministry of Education, Science and Sport.
According to the award's website, "his hands-on engagement in the development, advocacy and realisation of key principles and ambitions, which today are core to the notion of Climate Neutrality, certainly make him a shining example of what it means to be a climate leader – not only in the segment of his business or at the national levels, but at the European level just as much."
The nomination is a great recognition for Mr. Praper for his work and research so far, he also adds: "sustainable construction requires top experts in various fields, on the other hand, a well-coordinated team, and somewhere in between, we are the ones who connect. Thanks to all colleagues for their effort and dedication".
The European awards are named in memory of Roger Léron, who was one of the founders and former president of FEDARENE (European Federation of Agencies and Regions for Energy and Environment) and has made an important contribution to the regional and local sustainable energy field throughout his life.
Mr. Praper is placed alongside the best in European energy-efficient peak. The other nominees are Serge Despeyroux (FR), Johan Eggers (BE), Noel Formosa (MT), Lina Gellermark (SE), Anne Girault (FR), Esther Hardi (NL), Jane Kruse (DK), Jörg Lorenz (DE), Reinhard Six (DE), Louise Sunderland (GB) and Aviel Verbruggen (BE).
The winner will be announced on 27th September 2022, when the ceremony will be held in Brussels.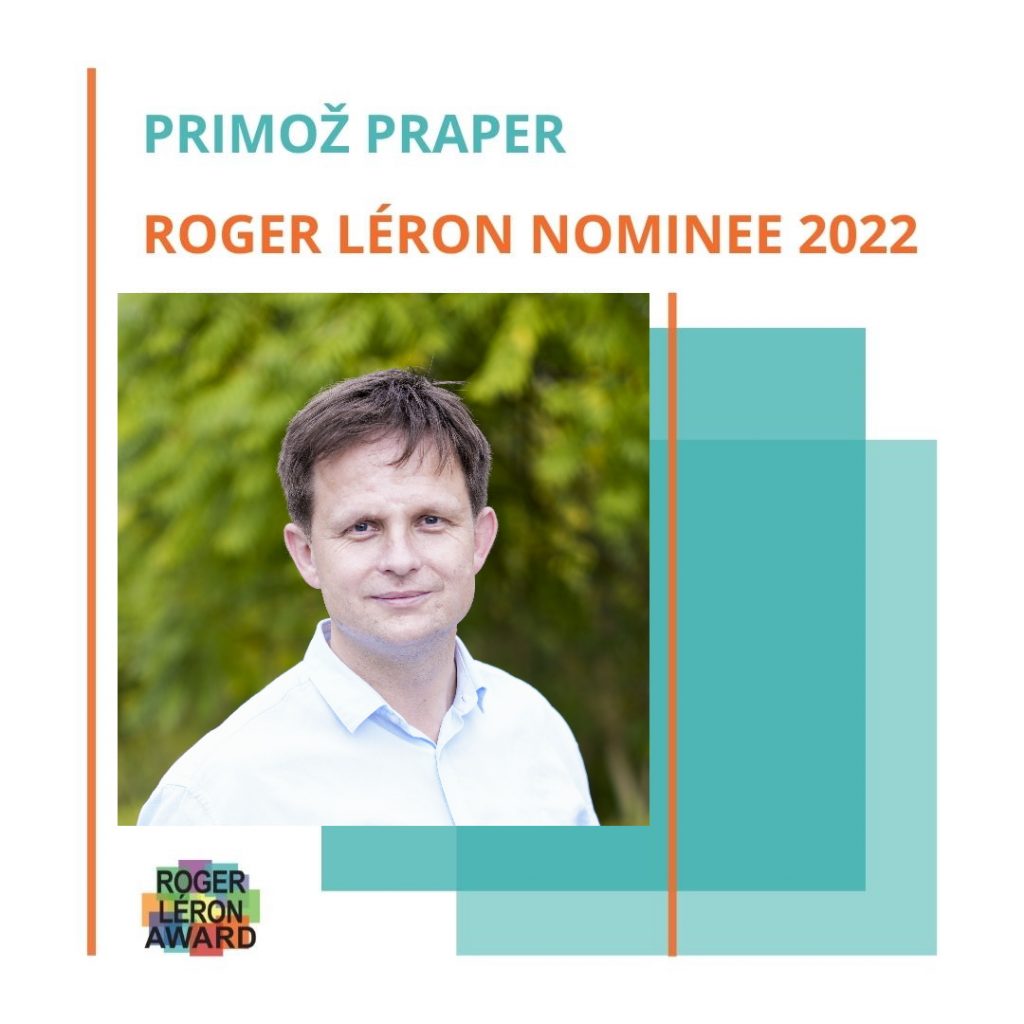 Photo credits: FEDARENE Roger Léron Award